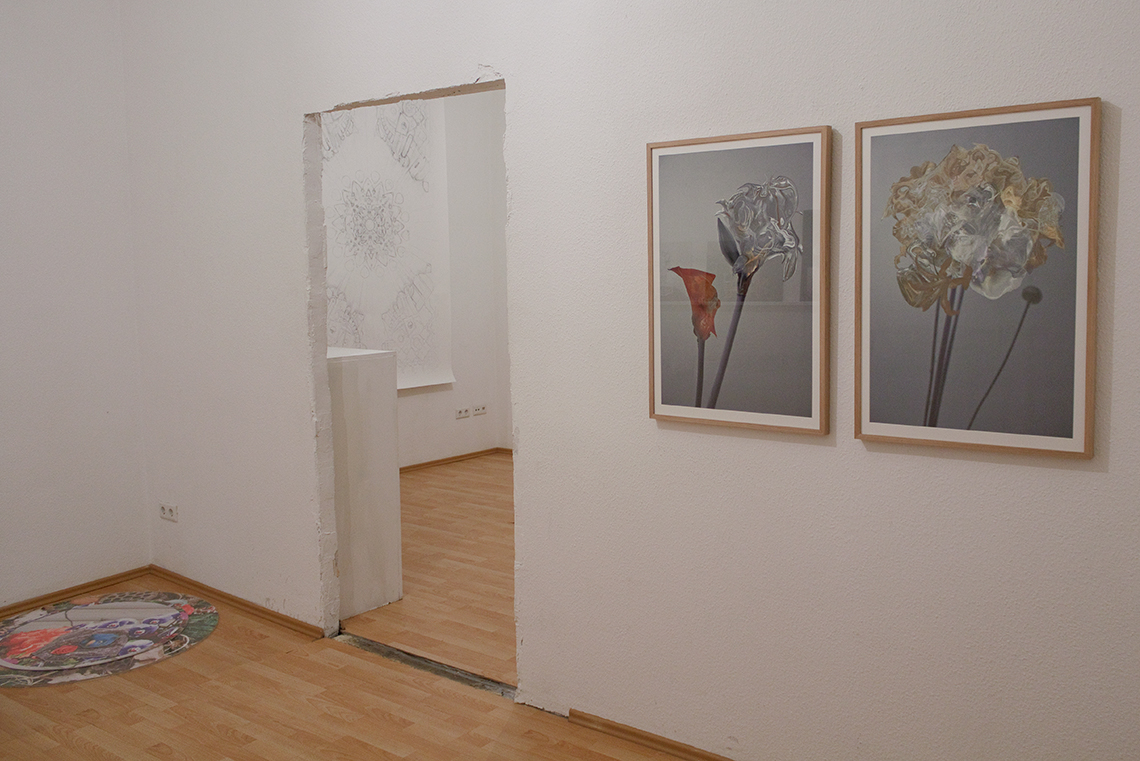 Installation view of prints from Inflorescence, pigmented inkjet prints on recycled paper.
Project Overview
Photographs of flowers I purchased in a Berlin flower shop. The photographs were further manipulated digitally in post production to add an alien or mutation element to the composition. They are no longer standard still life portraits of flowers, although from a distance this is exactly how they would appear at first glance.
"Built on the refinement of vision, ultra-contemporary in tone and beautiful from the standpoint of being "stretched representations" of well-known flowers, with "pushed" colors and drifting forms thrusting them into another realm; botanical but ethereal." Craig Anderson, Curator and former Assistant Director for Exhibitions and Collections, Miami Art Museum.