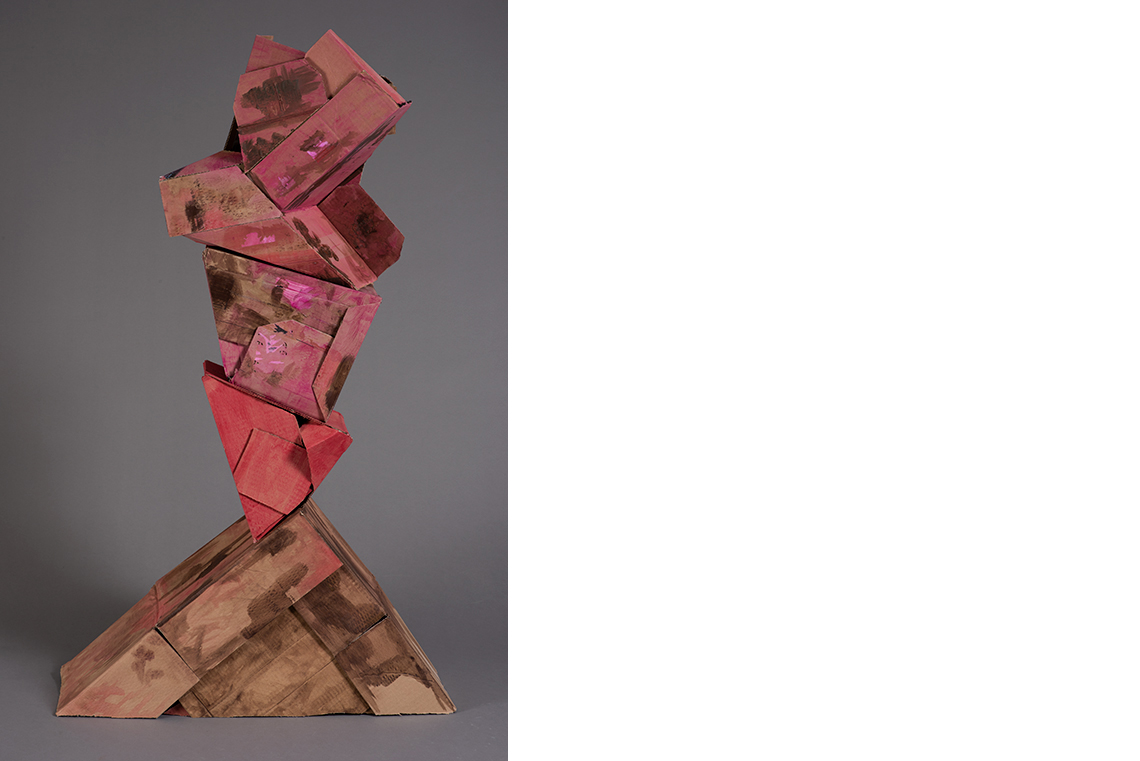 Untitled (balancing boxes from Amazon.com), photograph, 2019.
Untitled (balancing boxes from Amazon.com)
Project Overview
A series of photographs of stacked boxes. I was in-between apartments at the time these images were made and I didn't have a fixed working space. I was looking at this environment as a potential source of artistic material. A neighbor of mine must have been ordering lots of products online because our outdoor trash bins were always overflowing with Amazon.com boxes. Seeing this inspired me to consider working with the cardboard boxes as a medium of some sort. I began to collect some of these boxes and painting them and re-folding them into new forms. Eventually, I had a small collection of these cardboard sculptures and I began to stack them and play with them like a game to see how high I could balance them. This photo series documents a singular photo session where I document this process of stacking and balancing the boxes without any assistance materials such as glue or tape. I stack the image and then I move back to the camera to capture a photo. After the photo is taken I re-stack the boxes again and repeat the process.